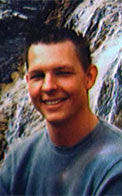 Zack Morris is the engine co-programmer behind Return to Dark Castle.
Return Dark Castle involvement
[
]
Zack Morris helped Zack Black with the engine development on Return to Dark Castle. With the help of Delta Tao, SuperHappyFunFun and his partner, the game has finally been finished.
Personal Life
[
]
He is the younger of the two members of Z Sculpt, he lives in Boise Idaho, and is known to answer E-Mails more then Zack Black.
He and Zack Black both work at Maclife.
Quotes
[
]
 It's all wonky.

Gallery
[
]
Also See
[
]
External Links
[
]